Get The Most Out of Your Chicory from Backyard Eats
When It's Ready
The harvest process for chicory is similar to head lettuce
Pick individual leaves from mature plants as desired, or wait until a full head develops for a single harvest
When It's Too Late
Unharvested plants will eventually make a flower stalk with the characteristic blue chicory flowers
How To
Snap off or cut individual leaves
Harvest the entire plant by cutting at the base of the rosette near the soil level
Chicory is a leafy green vegetable that has a slightly bitter flavor and a crunchy texture. Chicory can be eaten raw in salads or sautéed and served as a side dish. When cooked, the bitterness of chicory mellows out slightly. One popular method of cooking chicory is to grill or roast it.
Varieties of Chicory:
Endive | Escarole | Frisée | Raddichio
Fresh Storage: Refrigerate, tightly wrapped in a plastic bag, for up to five days.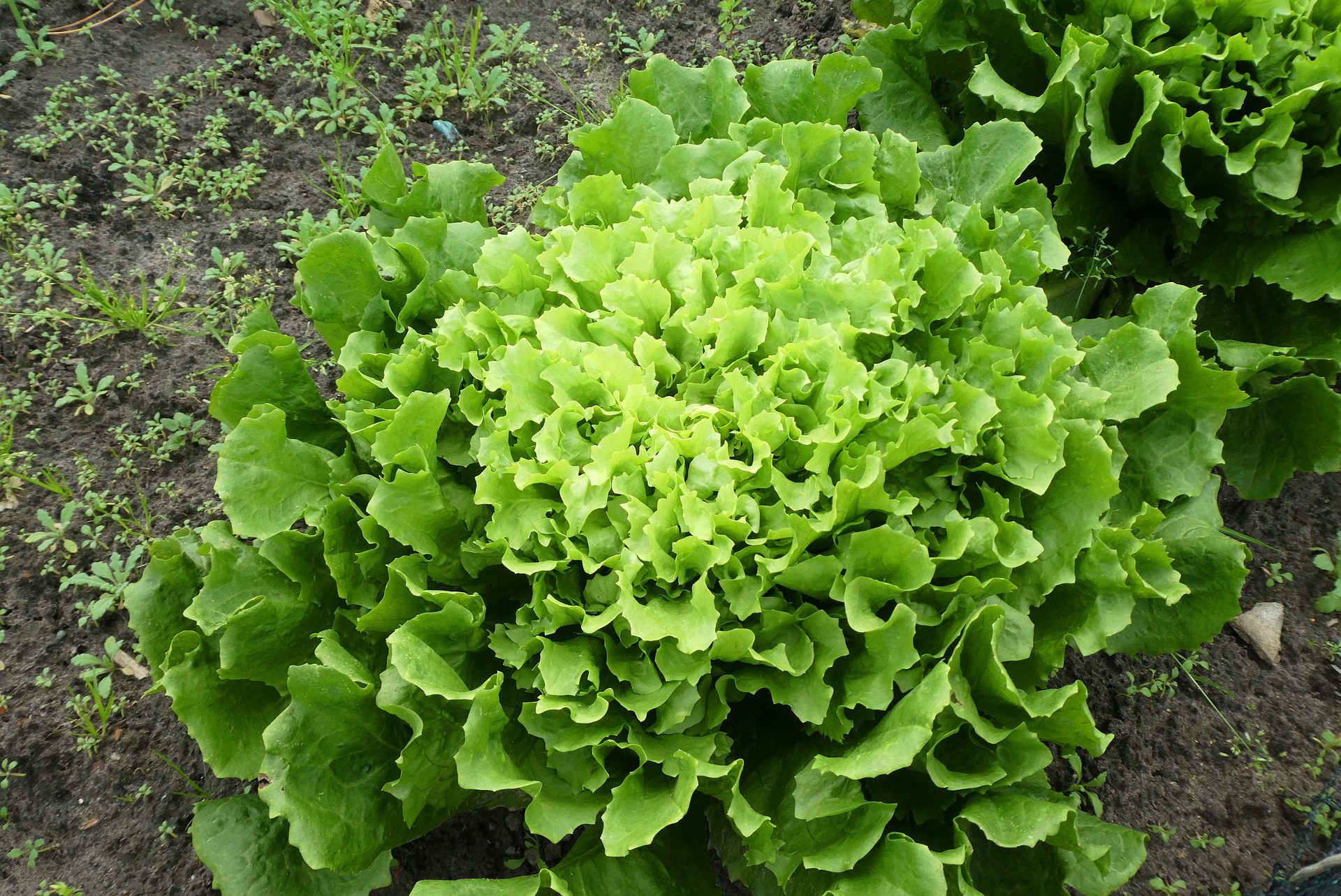 Chicory Salad: Combine fresh chicory leaves with other salad greens like arugula or mixed lettuce. Add sliced apples, toasted nuts, and crumbled cheese such as blue cheese or goat cheese. Toss with a vinaigrette dressing for a refreshing and slightly bitter salad.
Sautéed Chicory: Heat olive oil in a pan, add chopped chicory leaves, and sauté until they wilt and become tender. Season with salt, pepper, and a splash of lemon juice or balsamic vinegar. Sautéed chicory can be enjoyed as a side dish or served alongside roasted meats.
Chicory and Bean Soup: Sauté diced onions, carrots, and celery in a pot, then add chopped chicory leaves and cook until wilted. Add vegetable or chicken broth, canned beans (such as cannellini beans), and herbs. Simmer until the flavors meld together to create a hearty and comforting soup.
Grilled Chicory: Cut chicory heads in half lengthwise, brush them with olive oil, and grill until lightly charred and tender. Drizzle with a balsamic glaze or sprinkle with Parmesan cheese for an elegant and smoky side dish.
Chicory Tart: Roll out puff pastry and top it with caramelized onions, sautéed chicory, and crumbled bacon or goat cheese. Bake until the pastry is golden brown and the toppings are slightly caramelized. This savory tart makes a delicious appetizer or light lunch option.
Try These Chicory Recipes: