Fruits & Berries: A sweet addition to Your Garden
Adding fruit trees and berry plants to your garden is a great way to enhance your backyard with minimal time and effort. These perennial plants are installed once and become more productive year after year, providing you a delicious supply of beautiful fruit! They also enhance your garden's beauty, attract beneficial pollinators, and require minimal maintenance.
Whether you want to create a beautiful berry trellis or add some delicious fruit to your landscaping, Backyard Eats can help you grow fruit successfully in your own backyard! We'll make sure that your plants are cared for from planting through harvest, from identifying the best place to grow berries in your garden to installing fencing or other pest protection. If you're ready to have easy access to fresh fruit and berries all year long, contact us today.
Many people are surprised at how quickly and easily they can harvest these homegrown berries:
Raspberries

Blackberries

Strawberries

Figs
We also offer rare and unique plants such as native pawpaws (the 'banana of the north'), currants,  elderberries, currants, gooseberries, and serviceberries. Backyard Eats has selected only the most rewarding perennial crops for your backyard garden, including a wide variety of herbaceous plants for culinary inspiration, medicinal uses, and more!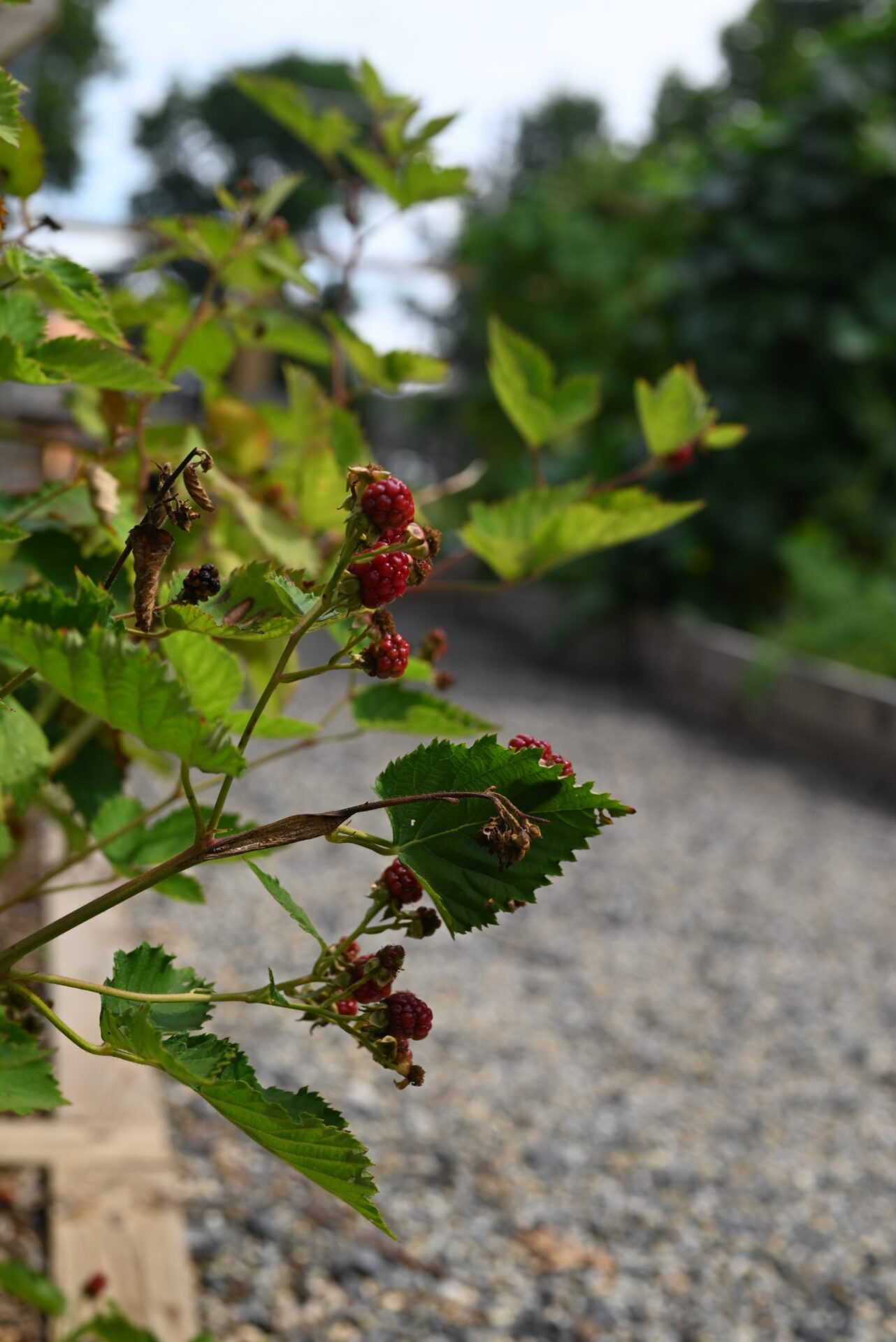 Fruit Orchard or Food Forest?
We offer edible landscaping for two styles.
Fruit orchards, including apple trees grown on espalier supports, are a way to further define a space, maximize production, or achieve a 'modern farmhouse' or modern homestead style.  While we offer the largest and healthiest trees and shrubs we can find, an orchard will still take some time to mature.  For that reason, we typically consider planting strawberries and faster-maturing crops among the maturing trees to allow for an "immediate" harvest.
Food forests are a style of planting slow-maturing trees and shrubs, alongside faster-maturing woody and herbaceous perennials, and even annuals!  The appearance, yield, and maintenance needs of a food forest will change over time, with the last 15 years being very different from the first 15 years.  All plants are companions in a food forest, with a canopy layer provided by fruit and nut trees, an understory berry grove, and a peppering of diverse herbs, pollinators, medicinals, and other functional plants. 
Aesthetics, drainage, sun exposure, function, irrigation, and durability are all key elements considered in the design phase for both formal orchards and food forests. Backyard Eats offers full-service maintenance for all of our installations, including formal orchards and food forests.
About Our Trees and Shrubs
We provide the largest trees and shrubs whenever possible.  While some suppliers claim to have "fast growing trees," we know that the only healthy and productive tree is one that is planted in a well-considered location, with adequate sun, moisture, drainage, and care.  That's why we offer our design, installation, and maintenance services for edible landscaping as well as for raised beds.  Our plants are local, organic, and thriving in our nursery until they're brought to your home.
DESIGN
We'll help you identify the best location for your fruit and berry plants based on factors like sunlight exposure and soil type. We offer different designs to incorporate edible perennials in your landscape and suit any size or style of garden: from a simple berry trellis to an entire food forest.  We produce a 3D rendering of your orchard or food forest, set in the context of your home and yard. 
BUILD
We'll source the largest and healthiest trees and plants: even unique varieties. Once your garden is built, we will transfer the plants from our nursery into your garden. Our expert installation team will ensure that your plant is placed in the best position to thrive and produce fruit.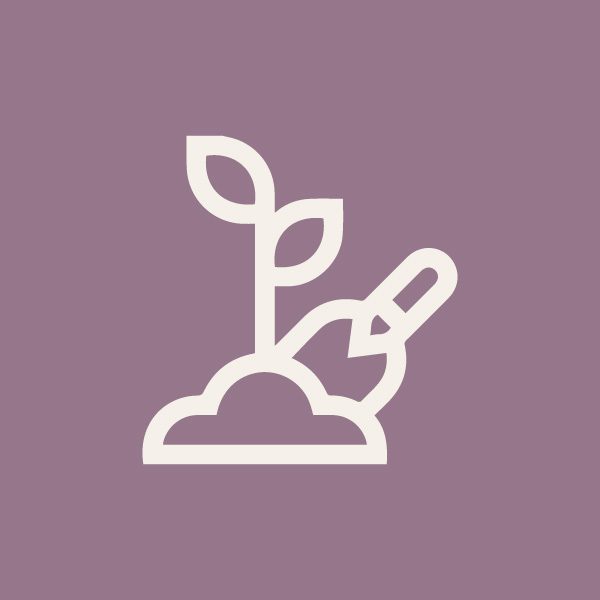 Maintain
We will install your plants and ensure that they're getting proper care, including drip irrigation for deep and consistent watering. We also offer a variety of seasonal and ongoing maintenance services so you can enjoy your garden for years to come!