Get The Most Out of Your Bite-Sized Tomatoes from Backyard Eats
Harvesting Bite-Sized Tomatoes
When It's Ready
When you see that unmistakable bright red, orange, or yellow color
Tomatoes will be slightly soft to the touch when ripe
Tomatoes can be harvested any time after the appearance of orange or yellow coloring on the blossom end (bottom).
Harvest at this stage and bring inside where it will be protected from critters, insects, and excessive rain.
When It's Too Late
If a tomato is beginning to split open, or can be squashed with very light pressure, it is overripe
Overripe tomatoes may drop from their stems
Those that have fallen to the ground should be removed from the garden
How To
Clip tomatoes from their main stalk with a sharp pair of scissors
Release the tomato with an inch or two of its calyx (the top green part still holding a stem)
Growing Bite-Sized Tomatoes
Cherry tomatoes are small, round tomatoes with a sweet and juicy flavor. In the kitchen, cherry tomatoes are versatile and easy to use. Cherry tomatoes are typically eaten raw, either whole or sliced in half, but they can also be roasted, grilled, or sautéed to bring out their natural sweetness. They can be added to salads, sandwiches, and pizzas for a burst of flavor and color, or cooked in a variety of dishes such as pasta sauces, stews, and soups.
Varieties of Bite-Sized Tomatoes:
Cherry Tomato 'Indigo Blue Berries' | Cherry Tomato 'Sakura' | Cherry Tomato Sun Gold | Cherry Tomato 'Supersweet 100' | Large Cherry Tomato 'Sakura' | Small Cherry Tomato 'Sweet 100'
Storing Bite-Sized Tomatoes
Short-Term Storage:
Wash tomatoes and cut off any extra stem remaining on the crown. Tomatoes should be placed in an aerated container either on the countertop or in the refrigerator.
Long-Term Storage:
Tomatoes can also be canned, boiled, roasted, or pureed and then frozen for many months of storage.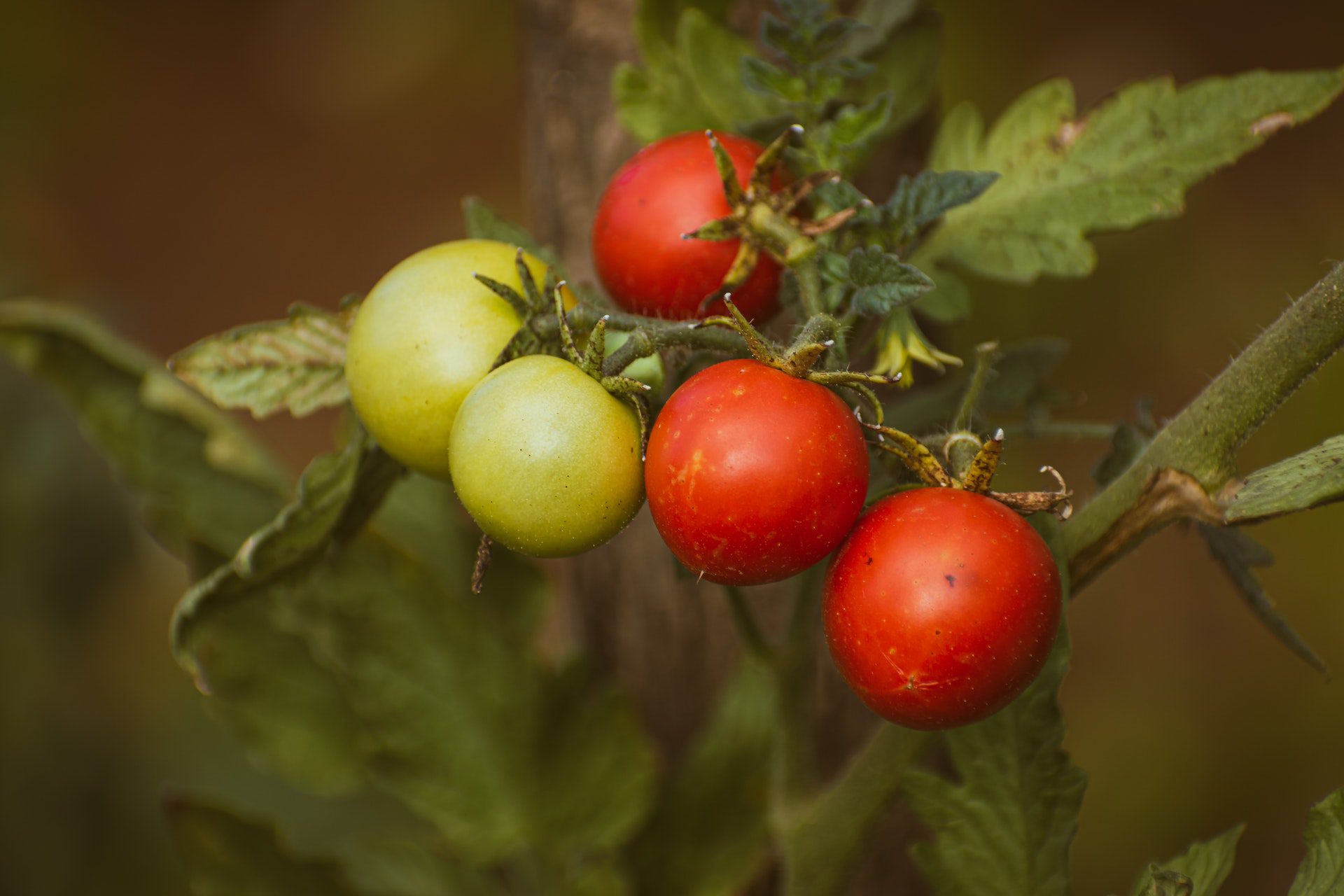 Cooking With Bite-Sized Tomatoes
Caprese Skewers: Thread cherry or grape tomatoes onto skewers, alternating with bite-sized mozzarella balls and fresh basil leaves. Drizzle with balsamic glaze or a drizzle of olive oil and serve as a delightful appetizer or party snack.
Tomato Bruschetta: Combine diced bite-sized tomatoes with minced garlic, fresh basil, olive oil, salt, and pepper. Spoon the mixture onto toasted baguette slices for a classic and delicious bruschetta topping.
Tomato Salad: Toss halved cherry or grape tomatoes with cucumber slices, red onion, and your choice of salad greens. Drizzle with a simple vinaigrette and sprinkle with feta cheese or toasted nuts for a refreshing and colorful salad.
Pasta Topping: Sauté halved cherry tomatoes in olive oil with garlic until they soften slightly. Toss the tomatoes with cooked pasta, grated Parmesan cheese, and a handful of fresh basil for a quick and flavorful pasta dish.
Tomato Salsa: Finely chop bite-sized tomatoes and combine them with diced onion, jalapeño pepper, lime juice, cilantro, and a pinch of salt. Serve this fresh and tangy salsa with tortilla chips or as a topping for grilled meats and fish.
Try These Bite-Sized Tomato Recipes: