Crafting vegan French-style braised leeks is a culinary journey that's delightfully simple and immensely gratifying. This dish highlights the leeks' natural delicate flavor and delivers a rich, comforting taste, reminiscent of traditional French cuisine. However, the joy isn't solely about taste; it's also about embracing the goodness of plant-based, wholesome ingredients in this classic recipe. The process is uncomplicated, and the result is a dish that will warm your heart with its depth of flavor and the knowledge that you've chosen a compassionate and delicious path to savor.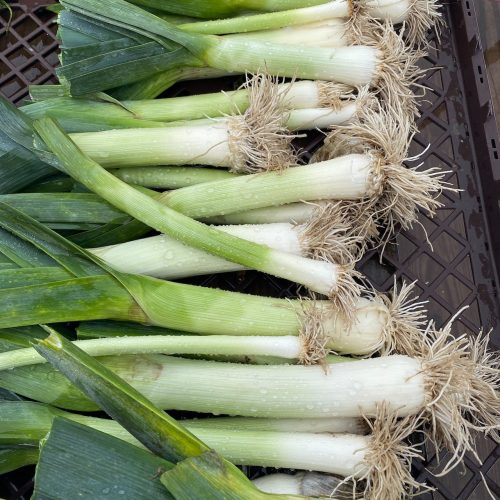 Vegan French-Style Braised Leeks
This dish beautifully accentuates the leeks' delicate flavor, delivering a rich, comforting taste that's perfect for any occasion.
Ingredients
2

Tbsp

olive oil

2

leeks, thickly sliced

2

cloves

garlic, minced

250

ml

vegetable stock

2

Tbsp

nutritional yeast

1

tsp

apple cider vinegar

1

tsp

dried thyme

A pinch of salt and black pepper
Instructions
Heat the oil in a large skillet or frying pan on a medium heat. Once hot, add the leeks and sauté over the heat, stirring often, for 3 minutes until nicely browned. Then add the garlic and stir over the heat for another minute until browned.*

Once browned, add the vegetable stock and the rest of the ingredients, stir well, put the lid on and turn the heat down to low. Simmer over the low heat for 20 minutes, stirring occasionally.

It is ready when the leeks are meltingly soft. Test them with a sharp knife which should slide in very easily. If there is any resistance against the knife, keep cooking for a few more minutes with the lid on until they are super soft.

Once soft, take the pan off the heat and serve, garnished with fresh herbs if you like. It will also keep for up to half an hour with the lid on to keep it warm.
Notes
* Be careful to ensure that the garlic does not burn or else it will give a bitter flavour to the dish. If the garlic starts to catch at all, just add a splash of water to bring the temperature down and stop it from burning.
** If it starts to look too dry at any point (it will depend on the size of your pan and how well the lid fits), just add a little more water to make it more saucy. If it looks too wet, just remove the lid and boil it off for a few minutes until there is the amount of sauce that you prefer.
This recipe is originally from the Cooking with Camilla blog.