Seared zucchini is a delicious and simple dish that highlights the natural flavors of zucchini with a delightful caramelized touch. With minimal ingredients and quick cooking, you can create a flavorful and nutritious side dish that is both satisfying and versatile. The tender zucchini slices, seared to perfection, offer a delightful blend of textures and a subtle nutty taste. Whether enjoyed on its own or as a side to a main course, seared zucchini offers a delightful way to enjoy this summer vegetable. Embrace the ease of preparing this dish and savor its deliciousness with every delectable bite.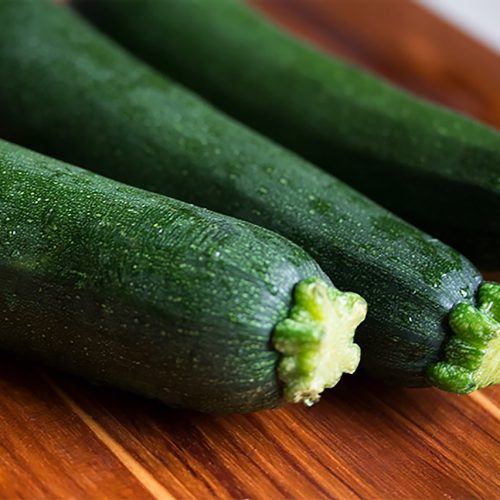 Thomas Keller's Viral Zucchini Recipe
The method of preparing zucchini claims that it will change your mind about this summer vegetable!
Ingredients
2

zucchini

Salt

(for sprinkling)

Avocado oil

(for pan)

Feta and fresh mint

(optional, for serving)
Instructions
Cut zucchini in half and score diagonally.

Sprinkle zucchini with salt and let 20 minutes, dabbing away excess moisture with a paper towel.

Add avocado oil to an oven-safe pan. Sear zucchini for 6 minutes with the scored side facing down.

Move zucchini to the preheated oven for 5 minutes.

Flip zucchini and return to the oven for another 5 minutes.

Serve with Mediterranean-inspired toppings such as feta and fresh mint.
Notes
Note: this recipe by Thomas Keller was made popular and shared on TikTok.