Get The Most Out of Your Fennel from Backyard Eats
When It's Ready
When the bulb reaches 2-3″ diameter
You may also harvest individual fennel leaves ("fronds") as needed for a garnish
Harvest no more than 1/3 of the fronds at one to encourage growth
When It's Too Late
When plants have gone to flower (aka bolted), which makes them bitter and unpalatable
How To
Use a sharp knife or pair of garden shears to cut off the leaves and stalks from the bottom of the plant
Gently dig out the soil around the bulb of the plant and cut away from the roots
Leave the taproot intact
Fennel is a flavorful herb that is often used in cooking to add a unique taste to dishes. It has a crunchy texture and a slightly sweet, licorice-like flavor that is both refreshing and savory. Fennel can be chopped up and added to a salad for a refreshing crunch or roasted with other vegetables for a delicious side dish.
Fennel can be stored for several days in the refrigerator.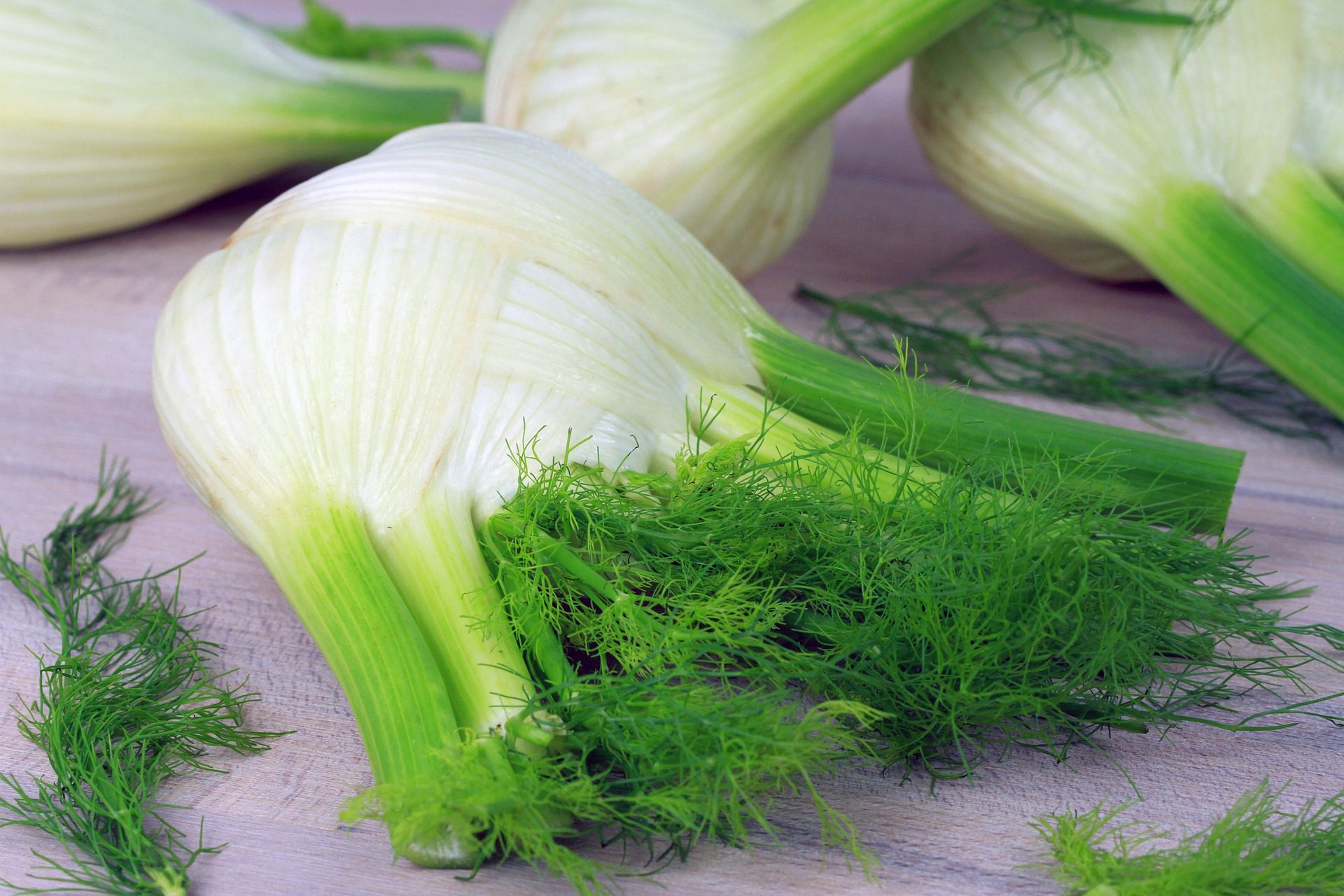 Fennel Salad: Thinly slice fennel bulb and toss it with mixed salad greens, orange segments, and a light vinaigrette dressing. The crisp and refreshing flavors make for a delightful salad.
Roasted Fennel: Cut fennel bulb into wedges, drizzle with olive oil, sprinkle with salt and pepper, and roast in the oven until caramelized and tender. This brings out the natural sweetness and adds a delicious side dish or topping for pizzas and sandwiches.
Fennel Soup: Sauté sliced fennel bulb with onions and garlic, then simmer with vegetable or chicken broth until the fennel is soft. Blend until smooth and creamy, and season with herbs and spices of your choice. Enjoy a comforting and flavorful fennel soup.
Grilled Fennel: Brush fennel slices with olive oil, sprinkle with salt and pepper, and grill until tender and slightly charred. Grilled fennel has a smoky flavor that pairs well with grilled meats or can be served as a standalone side dish.
Fennel and Citrus Roasted Salmon: Place salmon fillets on a bed of sliced fennel and citrus fruits like oranges or lemons. Drizzle with olive oil, sprinkle with fennel fronds, salt, and pepper. Roast until the salmon is cooked through and serve for an elegant and flavorful main course.
Try These Fennel Recipes: