The Year-Round Garden:
Fall Planting and Fermentation
Planting a fall garden and preserving your summer harvest will help you enjoy homegrown food all year long. Keep reading to learn:
When fall planting begin (it's sooner than you think!)

What crops to grow in fall
Do you want to know what to do with the extra produce from your summer garden? Try this lacto-fermentation recipe from Mordechai Schram, owner of hamutzim. His traditional fermentation recipe promises to produce some of the tastiest home pickles you've ever had!
Lastly, learn about a fascinating garden design that combines beauty and functionality: rain gardens!
Why Have A Fall Garden?
We recommend a fall garden to anyone who wants to grow food for their backyard, business, or community. Here are some benefits of a fall garden:
Maximize your garden's potential

Enjoy cool-weather crops a second time each year

Less stressors like extreme heat

Our garden clean-up services make the end of summer a breeze
What To Grow In Fall:
A fall garden is the perfect environment for cool-weather annual plants! Enjoy your favorite crisp and fresh crops like:
Baby greens and head lettuce

Beans and peas

Root crops (ex. carrots, radishes)

Herbs (ex. cilantro, dill)

Fruits and berries

Garlic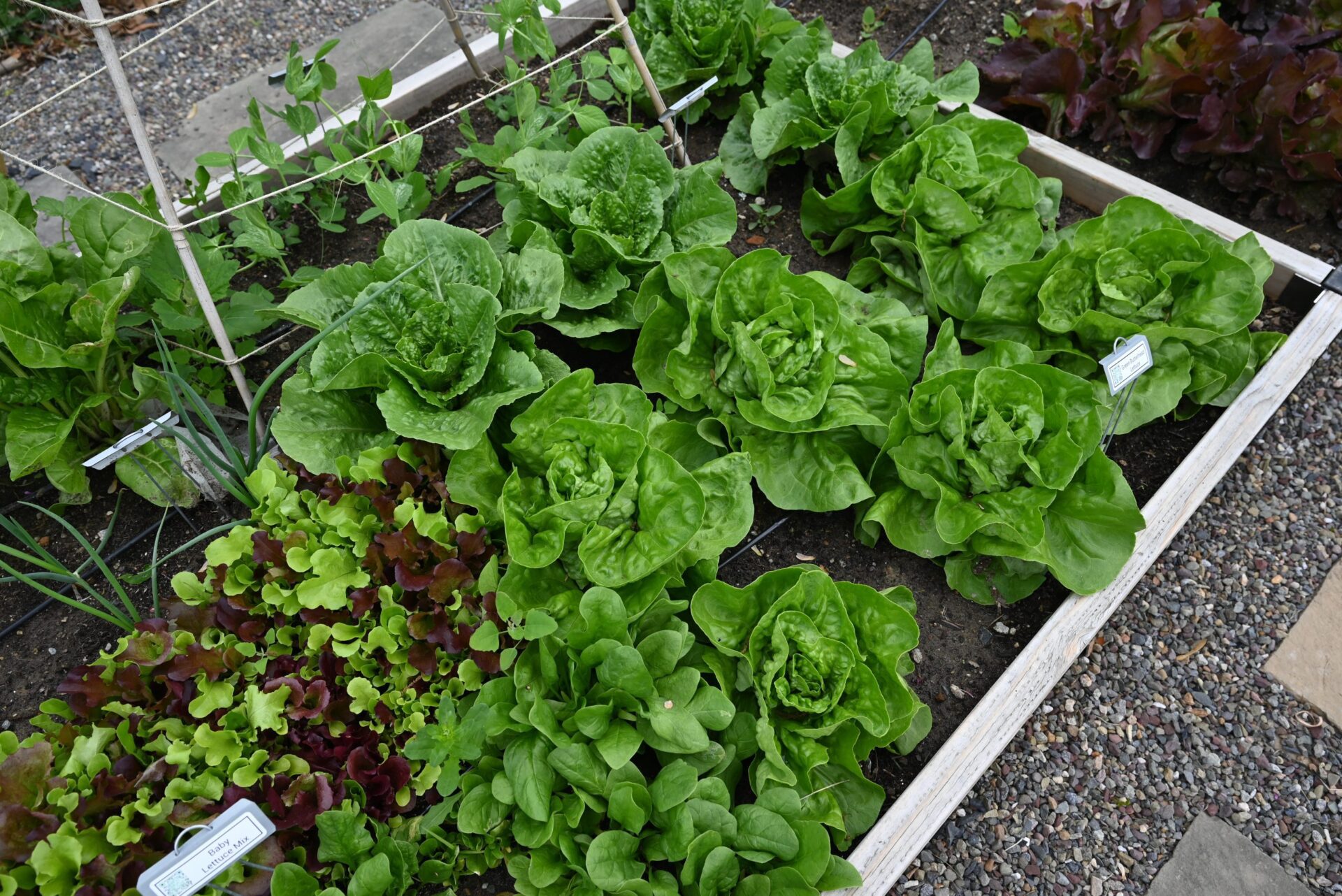 Our garden designers will work with you to select and plant crops that will thrive in your garden and exceed your expectations.
We offer summer clean-up services along with fall planting: even if you're not on our regular maintenance schedule! This seasonal care includes:
Removal of weeds and dead plants

Garlic and shallot bulb planting

Removal of used trellis netting

Collection of any rental plant supports from Backyard Eats
Lacto-fermentation Recipe
Backyard Eats is excited to partner with Mordechai Schram, owner of hamutzim, to bring you a great lacto-fermentation recipe!
Lacto-fermentation is a centuries-old preservation method that converts natural bacteria into lactic acid, and slowly ferments food over time. Examples of lacto-fermented vegetables include pickles, sauerkraut, and kimchi.
Try Mordechai's lacto-fermentation recipe at home for delicious pickles straight from the garden! Whether you have carrots, radishes, turnips, or cucumbers in season, this recipe is sure to be rewarding.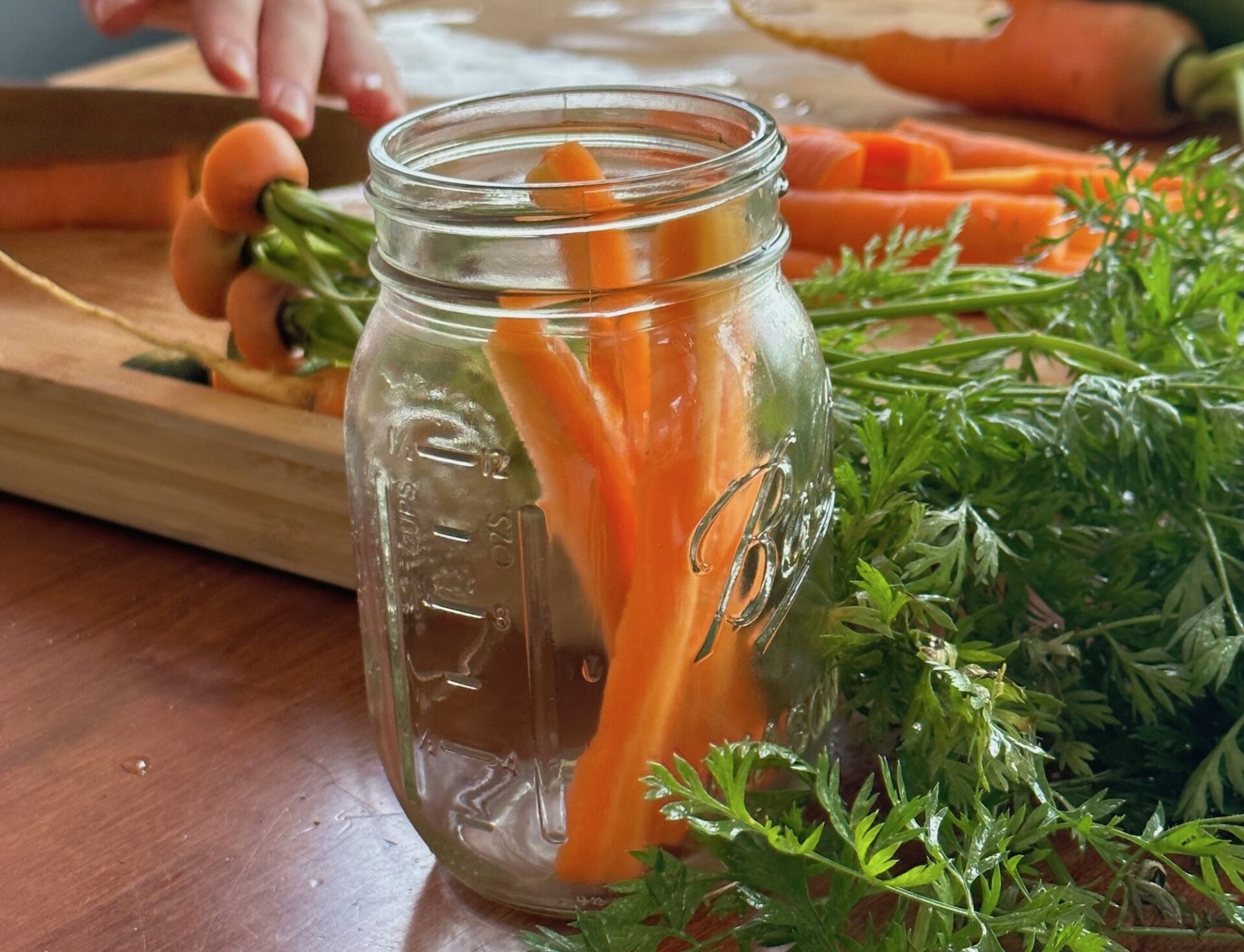 Did you know? Hamutzim is the Hebrew word for pickles!
Did you know? Rain gardens collect water runoff from hard surfaces like roofs and driveways.
Rain gardens contain deep-rooted perennials planted in rings that serve unique purposes like slowing rainfall and holding onto soil. Here are some more benefits of rain gardens:
Reduce water usage

Reduce flooding

Beautify your landscape

Filter out water pollutants

Replenish groundwater supply

Create a wildlife habitat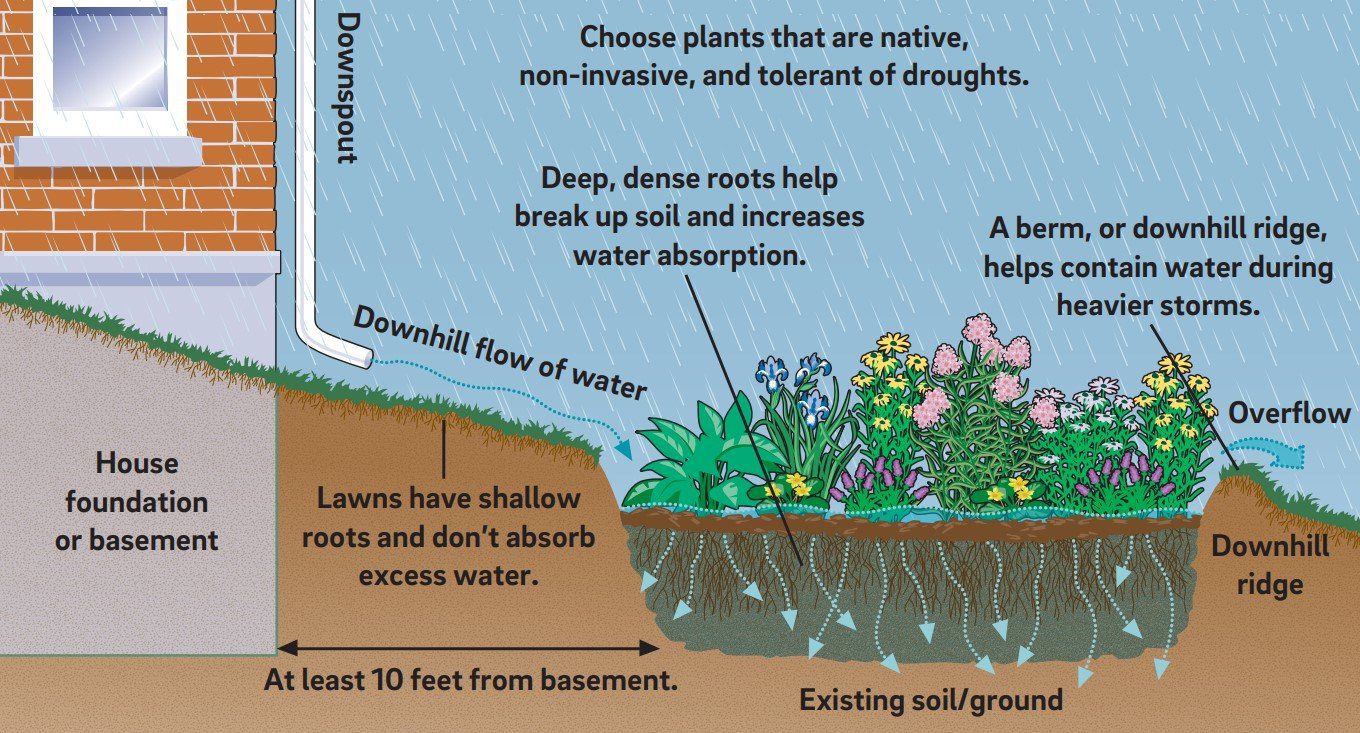 Do you want to help conserve water in your landscape with a perennial garden? Contact us to learn more.