Dill, with its delicate leaves and distinctive flavor, is a versatile herb that adds a touch of freshness to various culinary creations. Drying dill is a straightforward and effective method to extend its shelf life and ensure a ready supply of this flavorful herb throughout the year. By following a few simple steps, you can successfully dry dill, preserving its aromatic qualities and allowing you to savor its unique taste in your dishes long after the growing season has passed. Join us as we unravel the art of drying dill and discover how to harness its essence in your kitchen.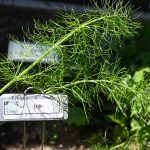 Print
How To Dry Fresh Dill
Learning how to dry fresh dill in the oven is really easy and I can't believe I haven't thought of doing it before now! I had a bunch of fresh dill in the refrigerator that needed to be used up and coincidentally my son used up the last of my dried dill a few days earlier, so I decided to try drying my fresh dill. I dried the fresh herb in the oven at a very low temperature and it made the house smell wonderful. The dill turned out to be brighter than our normal store-bought version and much less expensive too. I know what I'll be doing with any leftover fresh dill from now on.
Materials
Cloth towels or paper towels

Baking sheet

Parchment paper or Silpat mat

Small glass jar or spice jar
Instructions
Preheat the oven to 225 degrees F. Line a baking sheet with parchment paper or a Silpat mat.

Wash the fresh dill sprigs in cold water then dry very well on a towel or a few paper towels.

Remove all the stems from the dill sprigs and place them on a dry towel. Once all the stems are removed, pat them dry one more time.

Evenly scatter the dill on the prepared baking sheet.

Roll it up in the parchment paper and crinkle it with your hands until it's crushed well. Pour into a small glass jar or spice jar and keep stored sealed with an airtight lid in a cool dry place.